CW Europe – March-May 2019: Robots deliver savings for Dutch postal service PostNL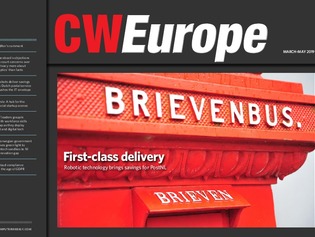 While the use of robots to support customer services get all the headlines there is a ongoing revolution within big businesses seeing internal departments being transformed by the technology. 
Take Dutch deliver company PostNL. In 2017 the company started a programme to use the latest technology to replace manual processes in its HR department. It automated the administration of thousands of recruits that join the company each year.
Read in this issue how the company has made significant gains, such as saving thousands of man hours, each year. The robots work 168 hours a week so can carry out many tasks across the company.
Also featured:
Facebook is opposing a High Court decision which refers questions about the legality of data transfers between Europe and the US to the European Court of Justice
Norwegian capital Oslo is thriving from a unique combination of business agility, a cultural receptiveness to technology, and a social desire to do good.
Organisations will have to find new ways of reskilling their workforce as they get to grips with artificial intelligence and other digital technologies. CIOs also need to keep their skills updated if they are to succeed.
The government in Norway is launching a regulatory sandbox, which it hopes will help the country's fintech sector catch up on those in other Nordic countries.
The cloud is supposed to make things simpler, but when it comes to GDPR compliance, things can get complex. We look at the essential elements of a cloud compliance strategy.