CW Nordics February 2019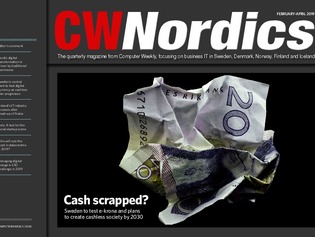 According to a report, traditional businesses that are transforming how they operate are fuelling digitisation more than the tech disruptors. The Nordic region is known for its rich tech startup ecosystems, but also has a strong heritage in traditional industries, such as heavy engineering, logistics and manufacturing.
This is the perfect environment for digital transformation, with startups and traditional businesses able to learn from each other. But despite this, there is work to do. A report by IDC said Nordic companies are lagging behind their global peers, especially the US, when it comes to digital transformation.
One area where Nordic countries could not be accused of lagging behind is the digitisation of money. A recent study by the Federal Reserve Bank of San Francisco found that the use of cash continues to increase in the world's economies apart from in the Nordic countries Norway and Sweden. 
Read in this issue how Sweden's central bank is testing out digital currency. Riksbank has rolled out plans to test the e-krona, and politicians in Sweden have presented a plan to make the country the world's first cashless society by 2030.