A Computer Weekly buyer's guide to storage for the internet of things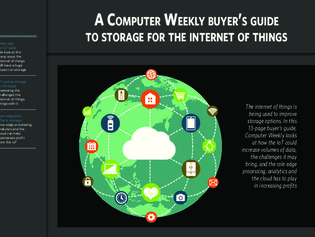 The internet of things is being used to improve storage options. In this 13-page buyer's guide, Computer Weekly looks at:
The internet of things and its huge impact on the sheer volume of data and the radically different types of data created, to the types of storage needed, such as flash, object and cloud.
Edge and core processing, compliance and information lifecycle management; the various challenges that the internet of things brings with a host of new edge devices and data.
How edge processing, analytics and the cloud can help businesses profit from the internet of things.