CW ASEAN, November 2018: Blockchain is no 'magic wand' for security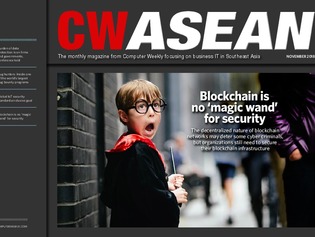 Blockchain is all the rage, although the technology is so much more than just about bitcoin and cryptocurrencies. In this issue of CW ASEAN, we examine how blockchain is being applied in cyber security, and whether the technology is really as secure as claimed by its proponents. 
Also in this issue:
Burden of data protection is on firms and governments, conference told

A senior executive at Singapore's Cyber Security Agency has stressed the role of corporate data governance and government regulations in raising the bar on cyber security.
Bug hunters

Trend Micro's Zero Day Initiative is a leading bug bounty program that shares software vulnerabilities with suppliers including Microsoft and Adobe.
Global IoT security standard an elusive goal
Despite the lack of a global internet of things security standard, existing security frameworks are on the same page in areas such as device upgradability and data stewardship.