Computer Weekly – 9 October 2018: NHS app marks a new era for UK health service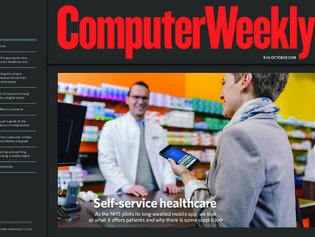 In this week's Computer Weekly, we examine the long-awaited mobile app from the NHS, which has started public trials, and ask what it means for a digital health service. We hear from early experimenters of blockchain to find out what it will take for the technology to be enterprise-ready. And we analyse the impact of mergers and acquisitions on corporate networks. 
Also featured:
Alex von Schirmeister, CDTIO of electronics distributor RS Components, talks about putting in place a new IT infrastructure, creating a digital business and accepting risk.
In the second part of our buyer's guide to the future of collaboration, we look at how content collaboration platforms enable businesses to create an agile and modern digital workplace.
How to match cache and storage tier needs to the dizzying array of solid-state media that is now available.