2018/19 Salary Survey Results - UKI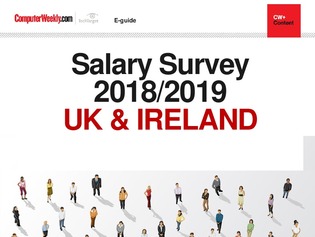 Computer Weekly's 2018 Salary Survey gives us a snapshot of what IT professionals in the UK&I are getting paid, as well as their attitudes towards work, training and future prospects.
This year the average pay for technology staff has increased, but there is still a gap in salary depending on the tech professional's seniority and location. As well as this, although a number of women in the UK&I tech industry believe they have equal opportunities to their male counterparts, 40% of tech professionals say they are not aware of any diversity topics currently being addressed in their firms.
With Brexit threatening to make the talent pool in the UK even shallower, firms need to focus on hiring skilled workers, and retraining their current employees to plug skills gaps.