CW ANZ – September 2018: Get to grips with DevOps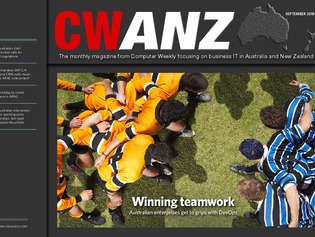 The burgeoning DevOps culture in Australia has attracted new market players and led major companies to embrace the movement to get development and operations teams working in unison. But organisations need to be wary of a range of traps while they try to instil a DevOps mindset. In this issue of CW ANZ, we take a look at how Australian organisations are embracing DevOps and the pitfalls they need to avoid.
Also in this issue:
Australia's chief scientist calls for artificial intelligence regulations
The proposal by Alan Finkel to regulate AI would require companies to apply for a trustmark so that they will know from the outset how the technology is expected to behave and perform
What does SAP's C/4 Hana CRM suite mean for Asia-Pacific enterprises?
Cloud-based customer relationship management suite could find takers, but it may not be enticing enough for Salesforce CRM customers that also run SAP's enterprise resource planning software to make the switch
Workday to invest more in APAC
Workday co-president Chano Fernandez tells Aaron Tan how the cloud applications supplier has upped its investments in Asia-Pacific by over 50% in the past year, and is looking to maintain its growth