Collaboration software in the era of Gen-Z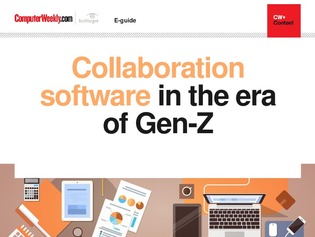 Collaboration software enjoyed a skittish youth in the late 1990s, during the heyday of knowledge management, promising more than it typically delivered.
But, as social media has saturated our lives from the advent of Facebook onwards, collaboration software for business took on a new lease of life. Slack has been one of the emblems of this, and Microsoft Teams is shaping up as riposte from a supplier who has long been in the collaboration game, most notably with Sharepoint.
But has the new generation of collaboration software also stoked communication overload, as the lead article in this e-guide explores?
Also in this guide, Computer Weekly's sister site SearchContentManagement offers a chart comparing Slack, Microsoft Teams, and Spark.
And lest we think collaboration software is the exclusive domain of cool American West Coast software firms, our own UK Ministry of Defence here shows itself managing some of its activities around the world through a cloud-based collaboration tool that was designed by a former Royal Navy IT expert.
The entry of digital natives born in the 1990s – so-called Generation Z – into the workforce means employers need to up their collaboration software game, we discover in this report from a ServiceNow conference, "Knowledge 18", in Vegas this year.
From this e-guide you will also learn how Microsoft is dominating the Software as a Service space thanks to its strength in collaboration software.
More broadly, another of Computer Weekly's sister sites surveys the unified communications and collaboration industry in what looks to be a year of growth, fuelled by the emerging and ubiquitous technology of modern artificial intelligence, as well as APIs.