Deloitte Global CIO Survey 2018 – UK Edition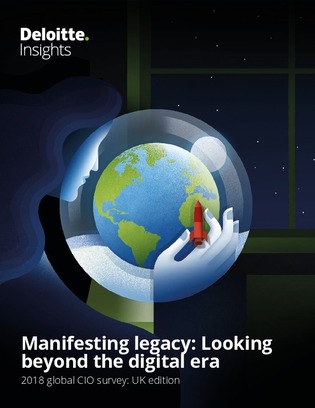 CIOs may need to re-arrange their talent model to support digital transformation and rebalance their organisation's technology capabilities as new innovations come to market.
This is a critical moment for the 55% of CIOs whose primary role is to maintain technology infrastructure – a role that will likely become obsolete. The report identifies the traits they need to shift to leading business growth and digital transformation.