Steps for crafting a cybersecurity incident response plan
Expert Guidance on Crafting Your Incident Response Plan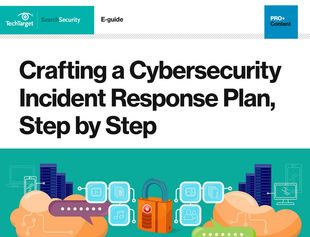 In today's hacker-packed world, when a company is the victim of a breach -- and it likely will be -- it must have a cybersecurity incident response plan in order to minimize business disruption and hack-related expenses.

Inside our guide, Crafting a Cybersecurity Incident Response Plan, Step by Step, explore expert guidance on the nitty gritty details an effective plan should include, and the particulars of how to deal with cloud in such a plan.

As Nemertes Research CEO Johna Till Johnson puts it, a company's cybersecurity incident response plan must be "as swift and automatic as possible."

Provide your insight in our Network Security survey today, and an instant download of the guide will be all yours upon completion.

Whether your team needs to create a cybersecurity incident response plan from scratch or just needs to make sure your existing plan is as good as it can be, this is a great place to start.
Download Your Resource Now!