Make your cybersecurity incident response plan swift and automatic
How to make a swift and automatic cybersecurity incident response plan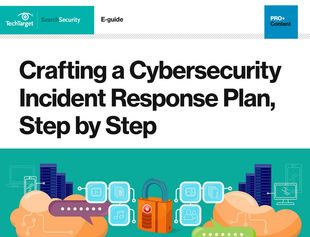 Effective incident response policies must be detailed, comprehensive and regularly updated -- and then 'embedded in the hearts and minds' of infosec team members. This e-guide to creating an effective incident response plan includes expert guidance on the nitty gritty details your plan should have.

Whether your team needs to create a cybersecurity incident response plan from scratch or just needs to make sure your existing is as good as it can be, this e-guide is the place to start.
Download Your Resource Now!