CW ANZ: Gearing up for 5G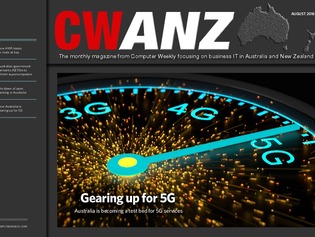 The potential benefits of 5G are certainly promising in Australia, which is seen as a test bed for 5G services with the country's dense cities and wide open spaces. Indeed, telcos in Australia have used the recent Commonwealth Games on the Gold Coast in southeast Queensland to test their coming 5G networks. In this edition of CW ANZ, we look at how Australia is ushering in 5G services and the industries that will get the most out of the technology. 
Also in this issue:
How AWS is keeping its rivals at bay
Paul Migliorini, managing director of Amazon Web Services in Australia and New Zealand, tells Aaron Tan about the company's strategy to get a leg-up over its rivals in the ANZ market.
Australian government earmarks A$70m to refresh country's supercomputers
Investment will fund replacements for two supercomputers at the Pawsey Supercomputing Centre in Perth in an effort to bolster Australia's research capabilities.
The dawn of open banking in Australia
Financial services firms will need to embrace DevOps and modernise their IT infrastructure to compete with more nimble fintech companies in an open banking regime.