Jargon buster guide to hybrid cloud storage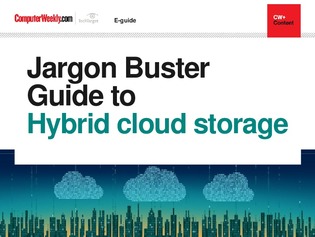 Use of the cloud as a location for off-site compute and storage has reached a new maturity.
Compute instances and storage in the cloud are now serious options for organisations that need to burst workloads beyond their own datacentre capacity at busy times.
And increasingly, seamless hybrid cloud operations are made possible by file and object storage platforms that allow customers a single view and to migrate workloads and data between their own datacentres and those of cloud providers.
In this Jargon Buster guide we bring you definitions for the key concepts in hybrid cloud storage plus in-depth articles on hybrid cloud file and object storage, how to use the cloud as a storage tier and the key decision points when it comes to private cloud vs hybrid cloud.