CIO Trends #7: Benelux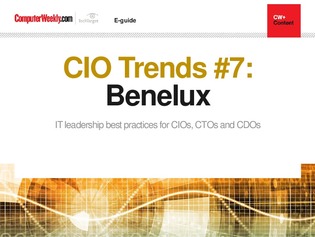 In this e-guide we take a look at some of the challenges and opportunities facing CIOs in the Benelux region.
When it comes to challenges, there are few more difficult than those brought about by cybersecurity threats. Find out why SMEs in the Netherlands are struggling with this. Also find out how united action in the Netherlands could help solve the huge problem of Ddos attacks.
Beyond cybersecurity in the Netherlands, find out about why even the smallest cities are moving forward with smart city plans.
Also find out how a rare fault caused Visa's global payment system to go offline, in an in-depth analysis of Visa's outage in June 2018.