Computer Weekly – 24 July 2018: Building intelligent aircraft engines with AI and analytics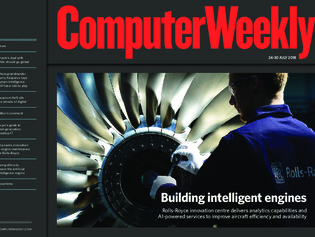 In this week's Computer Weekly, we talk to UK manufacturer Rolls-Royce about using artificial intelligence, sensor technology and data analytics to build intelligent aircraft engines. Our latest buyer's guide examines the next generation of desktop IT. And we ask whether a court ruling in Chile could lead to a worldwide change in Oracle's software licensing practices. 
Also featured: 
Russian oil giant Gazprom Neft will harness the latest technologies right across its business, as its chief digital officer, Andrei Belevtsev, explains.
Artificial intelligence's ethical use is a hotly discussed debate worldwide, but collaboration is needed to develop solid frameworks.
Former world chess champion Garry Kasparov told attendees of Tableau's European user conference that artificial intelligence is a positive force that will stoke, not choke, human creativity.