Computer Weekly – 17 July 2018: How container technology is evolving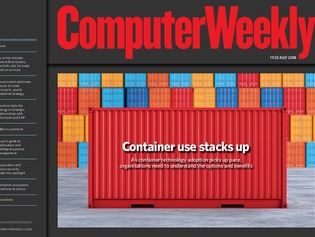 In this week's Computer Weekly, as adoption of containers grows rapidly, we look at the choices and potential benefits of the technology, the efforts being made to secure internet of things devices and how the latest Brexit plans will affect the UK tech sector.
Also featured:
Department for Business, Energy & Industrial Strategy presents supportive response to Lords select committee report on artificial intelligence.
We talk with Mike Young, CIO at British Gas parent company Centrica, whose CEO recently discussed strategy with Microsoft head Satya Nadella.
In the final part of our buyer's guide to automation and intelligent systems management, we look at how robotic automation is changing the infrastructure management game, helping IT departments make fewer mistakes and boost their productivity.