CW Middle East ezine July 2018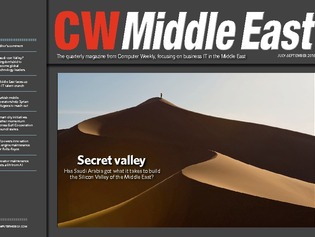 In April this year, Saudi Arabia's crown prince Mohammed Bin Salman visited Silicon Valley in the US to meet with tech giants such as Apple and Amazon as part of efforts to fast-forward the kingdom's technology capabilities. Read in this issue about the country's ambitions in the tech sector.
Also in this issue, read how demand for skilled IT professionals is increasing rapidly in the Middle East to meet the needs of expanding economies and major IT projects that are being implemented.
Meanwhile, the Middle East is pouring investment into smart cities to enhance government efficiency and citizen services in conjunction with digital transformation initiatives such as Dubai Smart City and UAE Vision 2021, Saudi Vision 2030, Oman Vision 2020 and New Kuwait Vision 2035.