Computer Weekly – 3 July 2018: Future-proofing Gatwick Airport's technology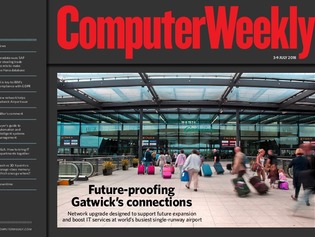 In this week's Computer Weekly, we go behind the scenes at London Gatwick airport and talk to its CIO about a critical network upgrade to support passenger growth. Our latest buyer's guide examines automation and intelligent systems management. And we assess and compare the latest technologies for boosting storage performance. 
Also featured: 
Data warehousing supplier Teradata is suing SAP in a Californian court, with allegations that the company stole trade secrets, and fell foul of copyright infringement and antitrust violations.
Artificial intelligence is vital for keeping IBM compliant with the General Data Protection Regulation (GDPR), which, in turn, provides opportunities for business, says the company's data protection officer, Cristina Cabella.
Bringing together two companies' assets can be a fraught business, particularly when merging the IT departments.