Computer Weekly – 12 June 2018: How National Geographic uses tech to captivate its audience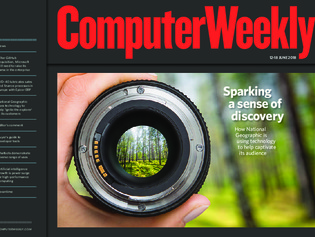 In this week's Computer Weekly, we find out how the world-famous National Geographic magazine is adapting to the digital age and using technology to better engage its audience. We ask what Microsoft's $7.6bn acquisition of GitHub means for the open source community. And our latest buyer's guide looks at the trends in developer tools. Read the issue now.
Also featured:
How chatbots are proving their value in a surprising variety of ways, from accountancy support to mental health.
How WD-40 has automated its business processes with Epicor ERP and found the system's service-oriented architecture good for providing flexibility in the company's business growth.
Enterprise interest in high-performance computing is reportedly being fuelled by demand for artificial intelligence-based applications and services.