Enterprise IT in Europe: Defending against disruption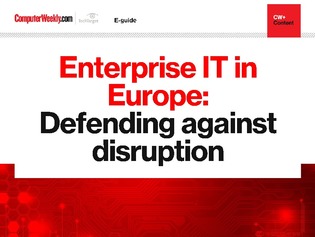 In this e-guide we focus on enterprise IT in Europe and how better to start than a quick look at the budget priorities of European CIOs? The good news is most CIOs expect more money over the next year. But these bigger budgets need to be spread more thinly as the lead article in this e-guide reveals. This is because CIOs face the need to adopt more technologies to keep up with changes in their sectors.
We also feature German startup Lemoncat, which is disrupting the business catering sector using the latest technologies. Also read how, on the flip side, traditional companies in the banking sector are defending themselves against disruption to their sector through digital transformation.