CW Nordics May 2018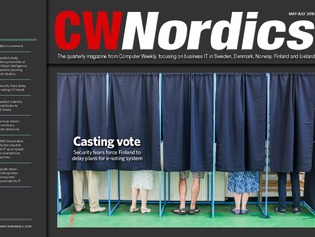 Researchers at Sweden's prestigious Stockholm School of Economics (SSE) have produced a study of the likely impact of artificial intelligence (AI), machine learning and robotics on people's lives.
In this issue read about the findings which should calm worried citizens. It concludes that the onset of artificial intelligence taking on roles traditionally done by humans will be gradual and more jobs will be created by this than replaced. So robots will create jobs for humans and mass unemployment is unlikely it said.
Over in Finland the desire to reduce manual processes has driven the country's move towards electronic voting. But while fears of job losses might make people sceptical about AI, it is security fears that make e-voting a tough sell. Read in this issue how security concerns are frustrating the Finnish government's plans to launch a national e-voting system. The government however insists the venture is delayed not cancelled.
Concerns over security are hardly surprising in the current climate. The security of voting systems came under the spotlight after the US presidential elections in 2016, and the more recent parliamentary elections in France and Germany. But there is good reason to keep the project on track. In 2007, Estonia conducted its – and the world's – first national internet election, which was hailed a great success.