CW ANZ: Australian firms connect people in new ways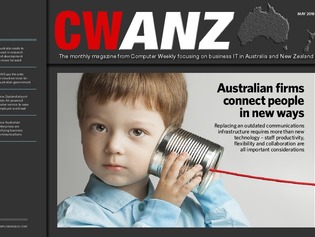 Australian organisations such as BPay are turning to unified communications (UC) to create workplaces where employees operate in a flexible and open work environment. But IT and end-user experiences can differ greatly. What has been the journey of ANZ enterprises when delivering a seamless UC experience for employees? In this issue of CW ANZ, we look at how companies are approaching UC, the state of the market and what organisations need to do to be successful.
Also in this issue:
Australia needs to invest in research and development to move forward
Innovation and Science Australia has made 30 recommendations for the government to consider if the nation wants to avoid becoming a global backwater.
AWS ups the ante on cloud services for Australian government agencies
Cloud supplier Amazon Web Services says government agencies and departments can now assess the prospect of running protected workloads, following an independent cloud security assessment.
New Zealand airport tests AI-powered avatar service to ease workload for staff
Auckland Airport is trialling an artificial intelligence-powered avatar at its arrivals area to answer biosecurity questions from travellers, hoping to take the pressure off staff so they can focus on other tasks.