The rise of the robots: Next generation HR IT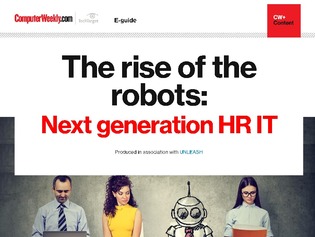 These are the best of times and the worst of times for employers as they grapple with the sweeping changes that technology is bringing to society and the workforce.
The artificial intelligence industrial revolution will not follow the same pattern as the industrial revolutions of previous eras, which created skilled jobs as quickly as they replaced unskilled manual work.
Within 20 years technology could automate as many as two thirds of middle-ranking jobs that exist in today's companies. Employers however, will find it increasingly difficult to find the people with the high-level skills really they need.
This changing demographic has led to a spurt of technological innovation, in one of the last areas of the business to benefit from computerisation – Human Resources – as companies gear up for the recruitment wars that lie ahead.
The food and drinks company, PepsiCo, for example, is using pioneering robotic software, to interview and screen candidates for blue collar jobs, including fork-lift truck drivers and factory workers in Europe.
The path, however is not going to be a smooth one. Large companies, such as Capgemini and Lufthansa are having to grapple with huge projects to replace the outdated, unconnected, and ultimately expensive, stand-alone HR databases, with modern company-wide alternatives.
It is a sometimes difficult path as organisations struggle to reconcile and clean, and update information on their workforce, that may be stored in multiple different formats, in multiple countries.
Modern HR systems allow HR managers to focus on what they are good at, which is making strategic decisions, rather than filling in forms, and business leaders to make decisions about their workforce based on the analysis of hard data, rather than educated guess-work.
Failure won't be an option if companies are to thrive in the face of increasing competition of skilled employees.