AWS & Cloud Adoption in Australia/NZ: Highlights from AWS Summit Sydney 2018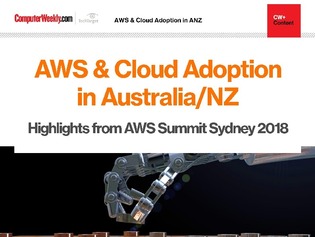 From Amazon's vision of an ideal robot to inspirational tales on how the cloud has helped organisations defy the odds, the annual Amazon Web Services (AWS) Summit in Sydney is a true reflection of the state of cloud adoption in Australia. 
Not only has the country embraced the cloud wholeheartedly, it is also making a mark in the industry through the likes of Glenn Gore, a Melbourne native who serves as AWS's chief architect. Also making waves was 15-year old Sam Aubin who showed off his SharkMate app that protects both surfers and sharks, as well as an agri-tech startup that invented an application to improve the lot of farmers.
Read more highlights inside this e-guide.