CW Middle East ezine April 2018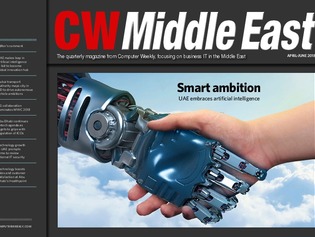 Organisations in the Middle East can't ignore the rapid acceptance of artificial intelligence (AI). Although singularity might be some way off, the everyday repetitive processes that take up so much time to complete are increasingly being done by robots. And things are getting more interesting, with automated cars and robotic financial advisers now a reality.  
To this end, the UAE has invested billions of dollars in AI. Read in this issue how the country wants to become a global pioneer of the technology. Dubai, for example, is pushing ahead rapidly with its automated transport ambitions and has positioned itself as the prime testing ground for emerging transport technologies, including driverless vehicles and aerial taxis.  
In other transport-related news in this issue, Dubai's Roads and Transport Authority is mapping the city with high-definition technology in support of its goals around self-driving, autonomous vehicles.  
Alongside Here Technologies, the authority will initially run a number of tests to enable Here's map for autonomous cars, HD Live Map. This is a self-updating map designed to give users accurate information about road conditions from the city's public service vehicles.  
Dubai has ambitious plans for autonomous vehicles, as its pioneering autonomous aerial taxi project shows. It hopes to have a quarter of its public transport system converted to self-driving vehicles by 2030.