April ezine: Looking to the future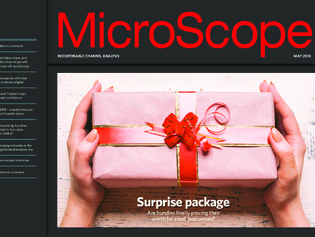 Unpacking bundles: What's the value for SMEs?
Bundles, long seen as problematic and patronising by small businesses, may finally be proving their worth. Billy MacInnes investigates Securing networks in the digital transformation era. Network security has always been a core focus for CISOs and IT security managers, but in an era of digital transformation, are network security strategies keeping up? Nicholas Fearn reports
GDPR – a battle that you can't handle alone
The EU's General Data Protection Regulation is almost upon us and the rules cover not only your business but your third parties too, warns Craig Decker, managing director, EMEA, at BroadSoft.