Digital secure remote payment: How Apple Pay can change the future of remote payments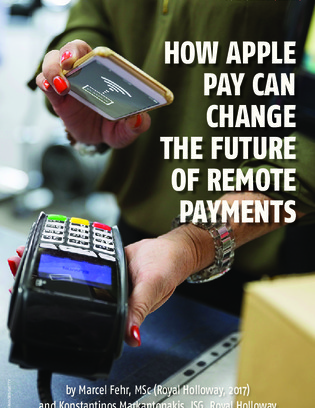 We are living in a world where smartphones are with us at every turn. We are used to "bringing our own devices". Why not introduce secure mobile payments as part of our daily purchasing experience?
Indeed, the trend in consumer preference for mobile wallets over physical wallets is well documented, and is mainly caused by the publicity around the launch of the three "Pay" solutions, namely Apple Pay, Samsung Pay and Android Pay.
But what makes Apple Pay really different to the other wallet solutions?
You can use your MacBook for online shopping and authorise the payment on your iPhone.
It introduces EMV cryptographic strength to your remote payments, not only for in-app payments on your iPhone, but also for your interconnected Apple devices – this feature is named digital secure remote payment (DSRP).
Entering credit card numbers and security codes (CVV) during online purchases will be a thing of the past. DSRP provides a feasible option to successfully reduce card-not-present (CNP) fraud figures.