Welcome to the new world of network management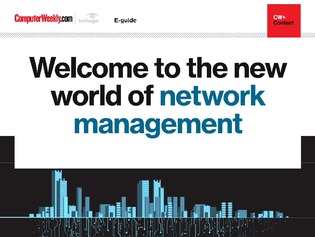 As the world of networking moves into the cloud with the transition towards software-defined, virtualised infrastructures and begins to incorporate elements of automation and machine learning, there can be no doubt that the world of the network manager is undergoing radical change.
In this e-guide, we will explore the impact of new networking standards on network management, beginning with how the role of the networking manager is adapting and evolving around software-defined networking (SDN) and cloud.
We will also take a look at network automation, exploring the emerging standards around so-called intent-based networking and finding out what it can do for your business, and investigate the impact of hyperconvergence – more usually considered only in terms of data systems – on network management practice.
But networking isn't just about core switching and routing. You can't run a business without a mobility strategy these days, so we will also look at mobile device management and sniff out some of the latest trends and developments in this fast-moving area of technology.
Finally, in an exclusive interview with Computer Weekly, AT&T's CIO of network and shared services, Soorabh Saxena discusses how one of the largest telecoms and mobile operators in the world is reskilling its networking engineers, and why it's important for those at the very top of the IT organisation to go through the same process if they want to survive.