Computer Weekly – 13 March 2018: Unlocking digital change in criminal justice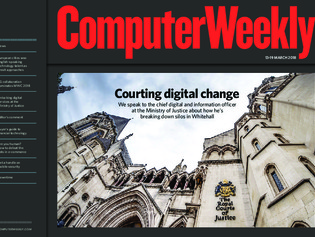 In this week's Computer Weekly, we talk to the IT and digital chief at the Ministry of Justice about digital transformation across the criminal justice system. European cities are trying to attract British IT talent as a result of Brexit – what does it mean for UK IT? And we take an in-depth look at the fintech sector. 
Also featured: 
At Mobile World Congress 2018 in Barcelona, 5G mobile networks were the talk of the show, and a number of operators announced new collaborations around the emerging network standard.
Entertainment venues face constant war with ticket fraudsters commanding botnet armies, along with other purveyors of limited-edition goods.
Everyone has a mobile device at work, so how can enterprises ensure they are secure?