Computer Weekly – 6 March 2018: Getting up to speed with 5G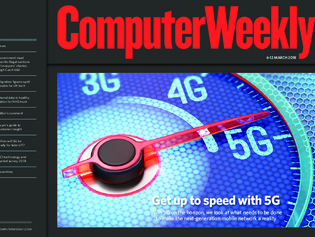 In this week's Computer Weekly, we look at what needs to be done to make next-generation 5G mobile networks a reality. Fewer EU workers are moving to the UK due to Brexit fears – we examine what that means for the IT skills gap. And we analyse the state of the hyper-converged infrastructure market and the main suppliers. 
Also featured: 
A court has been asked to give ministers until July 2018 to rewrite powers requiring phone and internet companies to retain data on people. The government accepts parts of its surveillance regime are unlawful.
Christine Walters, director of informatics at St Helens and Knowsley Teaching Hospitals NHS Trust, explains how running a health informatics service makes a significant difference to delivering care.
In the last part of our buyer's guide to customer insights, we look at how developers are adding layers of intelligence to customer analytics applications to improve sellers' interactions with buyers.