HTTP Security Headers Guidelines: An Informative Tutorial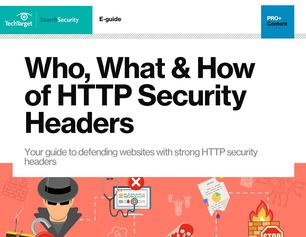 HTTP security headers that have the right configurations can be used as defense methods against cyberattacks, such as drive-by-downloads, clickjacking, and more.

But, SearchSecurity.com is here to help.

In our exclusive expert guide, Who, What & How of HTTP Security Headers, Judith Myerson outlines how to defend your websites using strong HTTP security headers.

She also shares:
The different types of HTTP security headers
How to add them to different servers, including Apache, Nginx and Microsoft IIS Manager
Guidelines to navigate the differences between the servers to avoid insecure configurations
To claim your free PDF download, please take part in our multiple-choice survey.
Download Your Resource Now!