CW Nordics ezine February 2018
CW Nordics ezine February 2018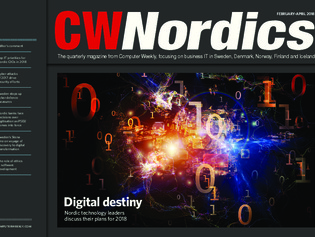 Digital transformation will be the broad challenge for CIOs in the Nordic region, it seems. This is hardly surprising given the number of IT advances in recent years that have arrived with the promise of changing businesses for the better.
In our lead article, read how CIOs must learn more about the business so they can apply the latest digital developments to the business strategy. An example of this is a project by the Finnish Tax Administration to merge its operations team with its developers. CIOs also discuss the importance of managing and harnessing data, cloud computing's spread and the increased use of artificial intelligence through this year.
And let's not forget security. Always a priority to today's CIO. Such is its importance that in this quarter's ezine, we look separately at the security priorities for CIOs and CISOs this year. After 2017, a year where we saw cyber attacks such as WannaCry and NotPetya, this is hardly surprising. When Danish shipping company Maersk was hit by the latter, cyber security became personal in the Nordics. Find out how senior IT leaders in the region are planning to respond to the threats now that their bosses on the boards have had a wake-up call. Meanwhile, the EU's General Data Protection Regulation adds urgency with huge fines for organisations that fail to protect customer data.
Another challenge, this time for CIOs in the financial services sector, arrives courtesy of another EU regulation. The second version of its Payment Services Directive (PSD2) has just come in to force. EU banks now have to prove they can share customer data, if permitted by the customer, with third-party financial services firms by opening up their application programming interfaces (APIs). This will lead to fintechs and the banks themselves offering new services, including account aggregators and money management apps. This is something that could have a huge impact on the banking sector, but it will take time. Read how Nordic financial services firms will adapt to this cultural change.
Also find out how the Swedish government is stepping up its cyber security efforts and find out from Stena Line's CTO about the ferry company's digital transformation.