Computer Weekly – 13 February 2018: On the path to diversity in tech
Computer Weekly – 13 February 2018: On the path to diversity in tech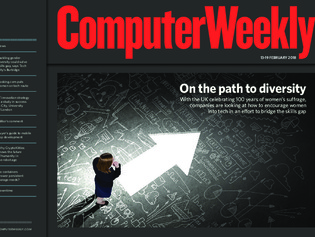 In this week's Computer Weekly, after the UK celebrated 100 years of women's suffrage, we look at what more needs to be done to encourage greater diversity in IT to help tackle the ongoing skills shortage, and we hear from female industry leaders. We examine how mobile app developers can improve security. 
Also featured:
With smartphone makers offering new features such as biometrics, how can businesses make sure they have the best mobile security on offer?
With compute requirements often fragmented, short-lived and bursty, traditional storage archi-tectures can struggle to cope - so is storage in containers the solution?
Spending millions on blockchain-based cat collectibles might seem trivial, but it explains why economists aren't worried about robots taking our jobs.