The next wave of IoT in Asia: What to expect in 2018
The next wave of IoT in Asia: What to expect in 2018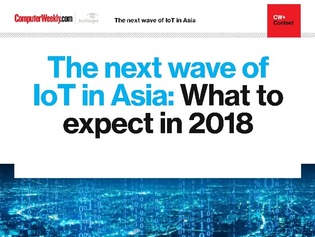 With the promise of productivity improvements in the enterprise, as well as smart cities that improve our way of live, the internet of things (IoT) is perhaps one of the most talked-about technology developments in recent years.
Yet, despite its potential the adoption of IoT is still in its infancy. Although organizations, especially in the Asia-Pacific region, appreciate the potential benefits of IoT, many are still in the midst of assessing how best to implement the technology in the most-effective and secure manner.
In this e-guide, read about the APAC businesses that have successfully implemented IoT initiatives and are already reaping the benefits, such as achieving increased ROI and reducing operational disruptions.