Beyond the hype: How big data projects are delivering
Beyond the hype: How big data projects are delivering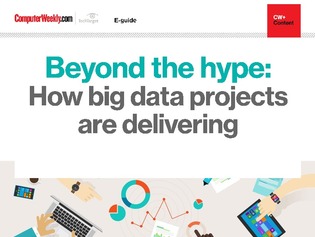 Big data is starting to look a bit dowdy, compared with gaudily dressed artificial intelligence/machine learning. And AI itself has been in and out of fashion for decades.
However, whether they are in Gartner's famous "plateau of productivity" phase or not, big data projects have been delivering business value, and many are now beyond hype.
This Computer Weekly e-guide collates a group of examples of big data technologies in use.
The lead article describes how Nesta, a charity set up by the government which supports public-sector innovation, has been working with the Greater London Authority and London boroughs to predict which properties might be HMOs (Houses in Multiple Occupation), to help council inspectors work more efficiently. This is a good case of data science, in the form of predictive data analytics, put to public use.
The Met Office is home to some of the world's biggest supercomputers, and handles a mind-boggling volume of data. Met Office Informatics Lab is using Amazon Web Services' Snowball data transport appliance to store data that they then do data science work on, using the Jupyter Notebooks open source environment and Dask – a third-party parallel computing library for analytics.
This e-guide also looks at how data analytics could help Mercedes-AMG Petronas Motorsport team gain an edge on rival Ferrari during Grand Prix season. And at how the Path health organisation is fuelling its anti-malaria programme in Zambia, and other African countries, with data analytics from Alteryx, Tableau, and others.
It also examines how organisations are, concretely, managing their big data operations and their data analytics programmes and teams.