CW Benelux February 2018
CW Benelux February 2018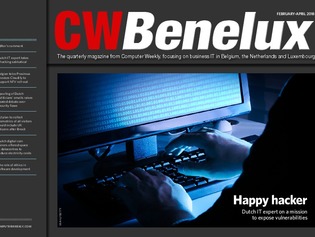 In this issue, read about how and why one public sector IT professional in the Netherlands, Victor Gevers, took a whole year out to hack ethically and, in the process, unearthed about 1000 vulnerabilities.
Although the hacking sabbatical ended over a year ago, Gevers has not ended his mission. He is a sought-after public speaker who shares insights about IT security.
Ethical hackers are not alone in unearthing security flaws. In this issue, also read how journalists have brought security weaknesses in the government to public attention. Journalists recently demonstrated how the email addresses of Dutch politicians are easy to spoof. A heated debate followed about the responsibilities of reporters in revealing security flaws, and the implementation of common security practices on email servers.
It began when Dutch investigative journalists from a website that specialises in financial news stories posted an article on the possibility of spoofing emails sent in the name of Dutch MPs. Reporters discovered the possibility of sending emails that appeared to come from the domain used by the Dutch parliament.
In the wider continent, read how policy-makers in Brussels have approved a new electronic system to store biometric information on all non-EU citizens travelling in and out of the bloc.