MicroScope: Steering IT in the right direction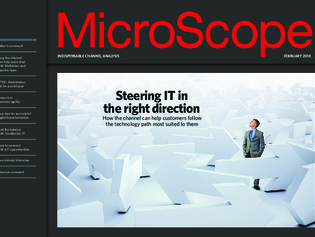 Steering IT in the right direction
How the channel can help customers follow the technology path most suited to them. 
Find the balance with 'Goldilocks' IT
Billy MacInnes looks at how the channel can help customers hit the sweet spot in managing future IT products.
Connect with IoT opportunities
MicroScope gathered together a group of vendor representatives to discuss the business potential of the internet of things.
Five-minute interview
MicroScope puts its questions to Anthony O'Mara, EMEA vice-president at Malwarebytes.