Cloud: A security risk and opportunity
Cloud: A security risk and opportunity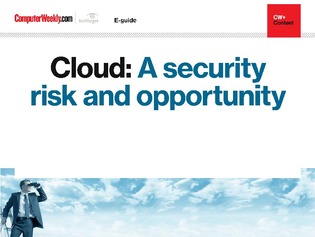 Security has been a concern since the term cloud computing was introduced, and while that has not changed in over a decade, businesses around the world are now adopting cloud-based services at an ever increasing pace.
However, it appears there is lack of understanding among many European cloud adopters about who is responsible for keeping their data safe, and more than half are dissatisfied with the security offered by their cloud provider.
In response, cloud providers claim to be focusing on security in the design phase of products and introduce new protection mechanisms such as secure enclaves, while some security suppliers plan to use the cloud as a key security control point.
This industry focus on security is welcome, but organisations must never forget that they are ultimately responsible for the security or their data and compliance with data protection regulation, which includes securing websites in the cloud. With greater ease and flexibility, comes greater security responsibility and new considerations.