New generation Business Process Management meets Agile and AI
New generation Business Process Management meets Agile and AI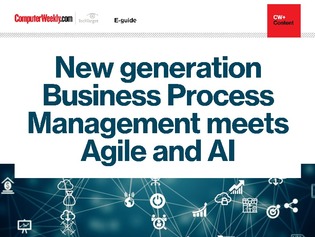 Business Process Management, as a discipline, stems from operations management, which itself goes back to the assembly line production associated with Frederick Taylor, and his "scientific management" principles enunciated at the turn of the twentieth century.
In its IT-centric guise, it's been developing since the mid-2000s, and, more recently still, has been influenced by agile software development techniques, and the renaissance of artificial intelligence/machine learning.
BPM is, fundamentally, according to TechTarget's Whatis.com "a systematic approach to making an organization's workflow more effective, more efficient and more capable of adapting to an ever-changing environment", and is often a point of connection between IT and lines of business.
The lead article here explores how artificial intelligence and automation are making inroads into the business processes of legal work, but are also more likely to support than displace lawyers and will draw IT more into legal service delivery.
One of the suppliers strongly associated with BPM is Pegasystems, and here its chief technology officer argues that, although AI has been over-hyped, there is a rational core to it that can prove to be of business value.
In another guest blog post, Gal Horvitz, CEO, PNMsoft contends that AI will revitalise BPM, as improving customer experience, rather than just process optimisation, becomes more and more of a business imperative.
Elsewhere in this e-guide you will find supplier Celonis arguing for the value of process mining, blockchain posited as an engine for a new generation of business applications, and an argument for the universal application of the principles of "agile" in government.