Multi-Cloud Management
Multi-Cloud Management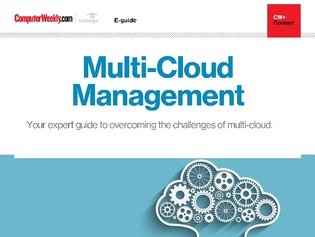 The multi-cloud approach to sourcing public cloud services is steadily gaining traction within the enterprise, with many organisations looking to supplement their Amazon Web Services (AWS) deployments with offerings from Google, Microsoft and Alibaba too.
While mixing and matching services from competing providers does bring cost, resiliency and functionality benefits, the process is not without its challenges, as many enterprises are coming to realise as their multi-cloud strategies evolve and mature.
In this e-guide, we take a closer look at how some organisations are overcoming the challenges of multi-cloud, and – in turn – reaping the rewards of expanding the range of suppliers they source services from.