Workplace Revolution: How HR technology is transforming the way we work
Workplace Revolution: How HR technology is transforming the way we work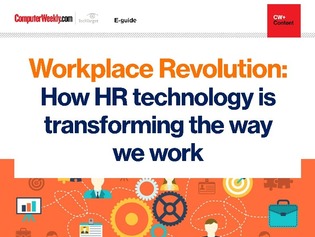 The HR department was once seen as an after-though in most companies IT strategies. Today it is moving to centre stage, as advances in artificial intelligence, virtual reality, and data analytics, are promising to change the way companies work – for the better.
Many companies are at a transition stage. They are continuing to move from on-premise HR systems into cloud services provided by the big three suppliers, SAP SuccessFactors, Workday and Oracle. For some its matter of lifting and shifting their existing HR processes. But the smart companies are taking the opportunity to re-think what they want from HR.
With cloud comes data analytics. Companies that once struggled to know how many employees they had, can see what skills and experience their workforce has at the touch of button. They can plan ahead to fill vacancies, predict when key staff are likely to leave, and take action to retain them.
Some companies are using interactive virtual reality simulations, to train their staff, while others are using the technology to give job applicants the chance to 'meet' their co-workers and to tour the company offices. Within a year or so, software bots and Alexa-type speech recognition software, will be able to answer routine questions. "How many days holiday do I have?" or "Please book me a week's holiday in December."