Computer Weekly – 31 October 2017: IT rules the waves in the Volvo Ocean Race
Computer Weekly – 31 October 2017: IT rules the waves in the Volvo Ocean Race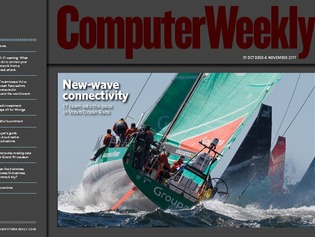 In this week's Computer Weekly, we go behind the scenes at the Volvo Ocean Race to see the technology connecting fans and organisers to the seven yachts on a 45,000-mile round-the-world voyage. A newly discovered security vulnerability puts every Wi-Fi network at risk of attack – we examine the problem and the solutions. And we find out how the Mercedes F1 team used big data analytics to win this year's F1 constructors' championship. 
Also featured:
Payday loan company Wonga's CTO, Tarah Lourens, discusses the continued evolution of its technology platform and helping IT to create business value.
In the second part of our buyer's guide to cloud-native applications, we look at the layers that go into a container-based platform for enterprise applications.
Fixed wireless access is being touted as a panacea for poor network connectivity – but is it a viable solution, and what are the benefits for businesses?