Jargon Buster Guide to Unified Communications
Jargon Buster Guide to Unified Communications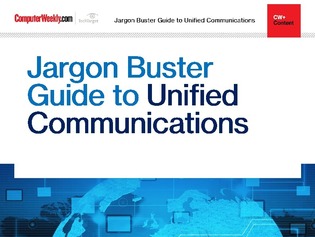 As an industry buzzword, unified communications (UC) had its day several years ago. The integration of multiple communication tools – such as voice, video, instant messaging and presence technology – in the service of collaboration within the business is something that virtually every enterprise is now doing.
Yet despite its mainstream status, the UC market continues to evolve as the digitisation of the enterprise gathers pace and new modes of doing business demand new modes of communicating and collaborating.
In this e-guide, we will explore and define some of the key elements of a UC deployment, and offer some insight into some of the emerging trends that are changing the way we communicate in our working lives: Paul Clarke from UC provider 3CX argues that the technology is still far from ubiquity, particularly when it comes to mobile deployments within the enterprise, while Sandra Gittlen delves a little deeper into this topic, and we will also find out how to consolidate disparate UC deployments within the business.
Meanwhile, at Gitex 2017, the Middle East's largest technology show, we met with Avaya, which is turning its focus back on its core UC business, and considering how UC can play a role in supporting projects that involve some more up-and-coming technologies, such as artificial intelligence, and even blockchain.