Focus: Diversity
Focus: Diversity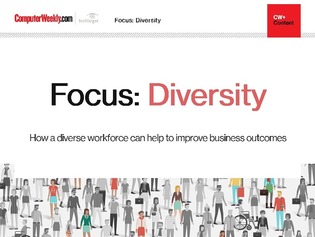 It's no secret that having a diverse workforce contributes to better business outcomes. As the diversity of thought in a team increases, so does the company's ability to tackle problems and better reflect its customer base.
But the discussion around diversity in the IT sector often only focuses on gender, leaving other important minority groups underrepresented.
The lack of discussion around groups such as ethnic minorities, LGBTQ+ and people with disabilities continues to highlight the industry's problem – just having parity of gender and ethnicities in the workplace does not mean it is diverse.
Company culture should cater to everyone to make people feel welcome and at ease, and a variety of skills should not be underestimated in improving team performance and, in turn, the working environment.
These articles feature tech leaders discussing the lack of diversity in the technology industry, how the focus for increasing diversity should not just surround women in IT, and how some organisations are aiming to close the diversity gap in the sector.