Focus: Application Virtualisation
Focus: Application Virtualisation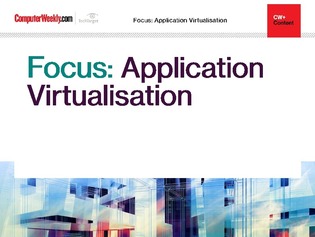 Among the problems facing IT is the issue of what happens when one application adversely affects another. In the Windows environment, this can happen if an application is installed and makes a number of changes to the Windows Registry and adds an initialisation file (called something along the lines of setup.ini) and a few shared dynamic link libraries.
Now the user then installs another application, which also has a setup.ini file and may even use some of the shared DLLs. The new applications may corrupt the original applications setup files or replace the DLLs with newer or even older versions – which then break the first application. This is unfortunately the way Windows works, and it is why IT spends a long time planning before upgrading any software, to ensure things in the environment do not break as a result of the update.
It would be far better to isolate each and every application in the Windows environment, which is the main goal of application virtualisation. In effect, each application can run in its own, protected operating environment. This should prevent one application from overwriting setup files or shared DLLs needed by another.
From the user's perspective, the applications look and feel the same – but they are isolated from one another through application virtualisation. Products offering application virtualisation include Microsoft App-V, Citrix XenApp, Parallels Remote Application Server and VMware ThinApp.
Such products run the applications centrally on a Windows Server, and transmit the graphical user interface down to a client device. This enables desktop IT administrators to manage a single image of the corporate desktop environment, which can be patched and kept secure and current. Individual and group access to applications can be granted and revoked more easily and end user licences can be managed to help organisations make the most from their application licences.