CW Middle East Oct to Dec 2017
CW Middle East Oct to Dec 2017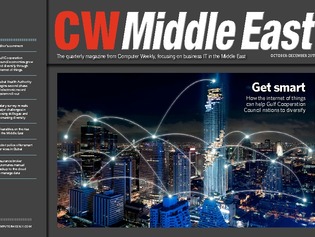 We look at the internet of things (IoT) in this issue, the technology underpinning smart cities.
But it's not just smart city developments like that in Dubai that are driving investment in IoT, but the Middle East's push towards economic diversification. This attempt to reduce reliance on oil revenues is encouraging the development of applications for sectors, such as transport and logistics, telecommunications, financial services and tourism.
The Middle East IoT market will defy the moderate economic outlook by growing 19.6% year on year in 2017 to be worth $7.8bn, according to research firm IDC. Find out what experts in the technology have to say on this issue.
Modernising people's lives through technology goes beyond IoT, and is a mission in countries in the Middle East. For example, in Dubai the use of electronic patient records is gathering pace with the technology's roll-out to medical facilities across Dubai planned. Not unlike IoT, this will link up different services and allow them share information and improve care of patients. Read how unifying patient records will help the Dubai Health Authority create a better and more streamlined healthcare delivery system. To date, more than 1.4 million DHA patient medical records have been transferred to the system.