Computer Weekly – 3 October 2017: Digitally preserving history
Computer Weekly – 3 October 2017: Digitally preserving history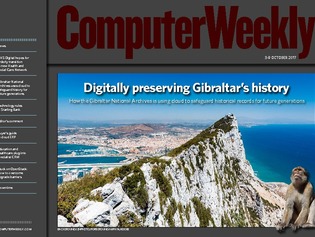 In this week's Computer Weekly, we find out how cloud technologies are helping Gibraltar to digitally preserve historic documents and safeguard its cultural heritage. We examine progress on the roll-out of the new NHS national network. And our latest buyer's guide looks at cloud-based ERP software.
Also in this issue:
Starling Bank's CIO, John Mountain, talks about life at a business that is shaking up traditional IT thinking.
Healthcare and higher education have redefined customer relationship management software.
Members of the OpenStack community are struggling to upgrade the open source cloud operating system – could customisation be to blame?