Cloud Security Certifications: Why you want them, and which ones to get
How to Advance Your Career with the Right Cloud Security Certifications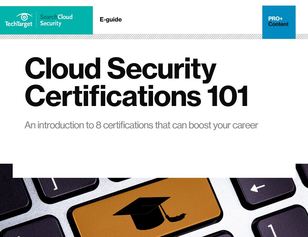 "I'd rather not make any more money, advancing my career is of no concern to me," said no one, ever.
Cloud computing and information security careers have been on the rise for quite some time. To refer to these technologies as "hot" is an understatement; to call these career paths "smart" is restrained. So, what happens when the two collide? Good things.
 The fact is that IT security pros with cloud computing expertise are becoming the highest paying jobs in the industry, especially for those with the proper cloud security certifications. In our expert guide, Cloud Security Certifications 101, find out why.
 To unlock access to this exclusive guide, participate in our 5-10-minute cloud security survey.
Download Your Resource Now!