Expand your career opportunities with a cloud security certification
An Introduction to 8 Cloud Security Certifications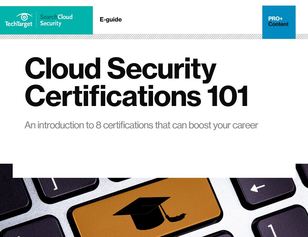 We need your help!

Participate in our Cloud Security survey to give us a better understanding of the cloud security technologies and strategies you are using today.

As a thank you for completing this survey, you'll receive a copy of our expert guide, Cloud Security Certifications 101.

In this guide, experts Ed Tittel and Mary Kyle will introduce you to 8 cloud security certifications that can help you boost your career.
Download Your Resource Now!