Enterprise SSO: The promises and challenges ahead
SSO in the Cloud and Mobile Era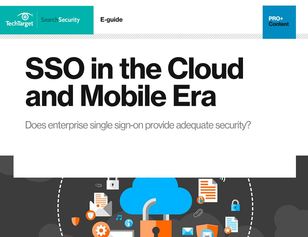 Does enterprise single sign-on (SSO) provide adequate security?
While SSO has always appeared to be the best option for log-in security due to its convenience, the use of cloud services complicates it.
Our exclusive resource, SSO in the Cloud and Mobile Era, explores the promises and challenges ahead for SSO technology. Plus, gain insights on:
MFA methods for public cloud
How the cloud IAM market is evolving to meet old and new IT challenges
Access this SearchSecurity.com exclusive by filling out our Identity and Access Management Survey on your current and upcoming identity management initiatives.