What's the latest data strategy for GDPR?
Computer Weekly – 12 September 2017: IT transformation takes the lead at Dogs Trust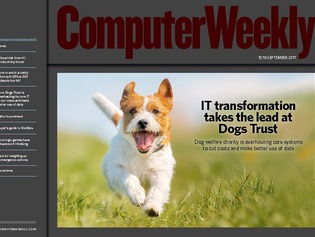 In this week's Computer Weekly, the head of IT at Dogs Trust discusses their use of cloud computing and data analytics.
Take a look at the societal challenges of AI. Investigate how to get a good Office 365 deal, a check out the Buyer's Guide to DevOps tools.
Also, this week's in-depth feature provides a round-up of converged and hyper-converged infrastructure. Read the issue now.