Nordic banks increase collaboration with fintech startups
CW Nordics August 2017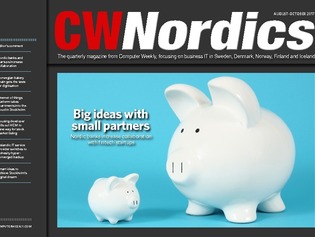 The Nordic region, known for its startup companies, is a good platform for fintech companies to set up as consumers are conducive to digital banking services.
In this issue, discover how major companies in the financial industry are partnering with startups and launching fintech initiatives in the challenge to make routine tasks more efficient and move away from pen and paper.
Also hear from Stockholm's CIO about the challenges managing an ambitious digital transformation strategy that aims to make Stockholm the world's smartest city by 2040.